The Win This Space competition is an initiative providing an opportunity for new businesses to win free storefront space, in either Seaforth or Brussels, Ontario for a year courtesy of Huron East Economic Development the County of Huron, County of Seaforth/Brussels Community Development Trusts and Seaforth BIA. This program was the first of its kind in Huron County and only the second in the entire province. Launched on March 5th, 28 applicants attended compulsory business skills development training prior to submitting an application to the contest. The training and development of the application/business plan was overseen and aided by a group of volunteer business mentors. Five finalists were selected and presented their business plans in a 'Dragon's Den' like forum where judges selected the final winner.
All finalists were offered varying lengths of business management counselling provided by the Huron Business Development Corporation at no cost (whether they chose to continue with their business start-up or not) with the winning business receiving an entire year of business mentorship provided by the CFDC.
In total 9 new businesses opened as a result of this contest.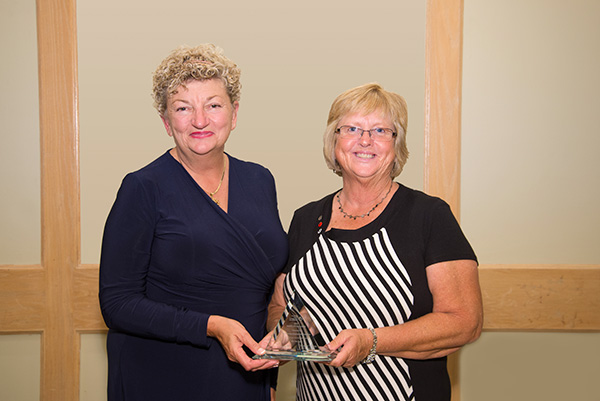 Accepting the award was Jan Hawley (Win This Space) and Maureen Agar (Huron BDC)
Watch the Win This Space's winning video at https://www.youtube.com/watch?v=pUx8Y9pF98g