Home

>

CF Ontario Newsletter "The Update" / "Le Point" - bulletin du développement des collectivités de l'Ontario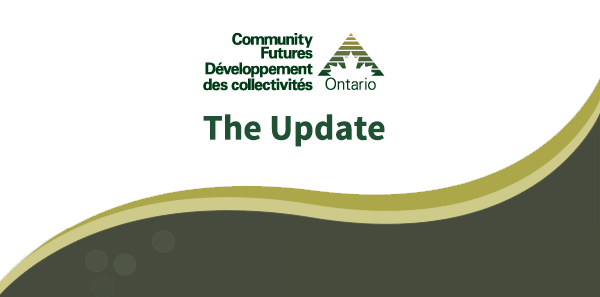 FEATURE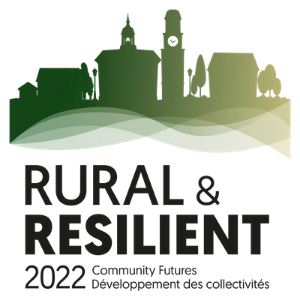 We're looking forward to seeing you MAY 8-10, 2022!
In order to ensure our Federal government representatives would have the best opportunity to attend our event at the Westin Ottawa, we have changed the dates. Due to the Easter break in 2022, the previous dates meant Federal politicians may not be in Ottawa during that time.
We are also still looking for presenters and the submission links are still open.
Please share this opportunity to engage a live audience with your networks!
ACROSS ONTARIO
The fund will be administered by the Ontario Trillium Foundation (OTF) through two program streams.

Read More

From March 3 to April 8, 2021, Canada's Volunteer Awards (CVA) will be accepting applications for its National Advisory Committee (NAC).

Read More
INNOVATION
Website hub created to provide resources for small businesses.

Read More

SAVE THE DATE: SEWF 2021 Policy Forum on 27-28 April!

Read More
NEWS & COMMUNITY
COVID and CRA & NEW 'Omni' app for Desjardins claims – And thanks for participating!

Read More

Congratulations to Orillia Community Development Corporation (CDC) for winning the Orillia Chamber of Commerce Regional Economic Development Award!

Read More
LESSONS LEARNED & BEST PRACTICES
Want to learn more about diversifying your supply list?

Read More

Join us in volunteering to commit to reach 50% gender parity and 30% representation of underrepresented groups in senior positions!

Read More
HR & CAREER DEVELOPMENT
"What happened to my resolve?" a leader remarked in the middle of a session.

Read More

Workshop Schedule for April - All Workshops are FREE!

Read More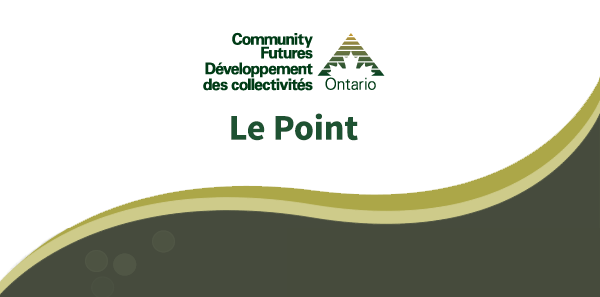 ARTICLE PRINCIPAL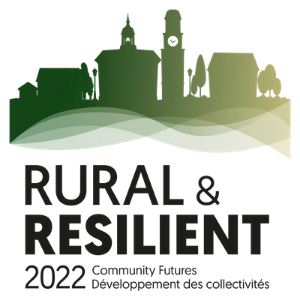 Nous avons hâte de vous voir 8-10 MAI 2022!
Afin de nous assurer que nos représentants du gouvernement fédéral auraient la meilleure occasion d'assister à notre événement au Westin Ottawa, nous avons changé les dates. En raison du congé de Pâques en 2022, les dates précédentes signifiaient que les politiciens fédéraux pourraient ne pas être à Ottawa pendant cette période.
Nous sommes également toujours à la recherche de présentateurs et les liens de soumission sont toujours ouverts.
Merci de partager cette opportunité pour engager un public en direct avec vos réseaux!
PARTOUT EN ONTARIO
Le fonds sera administré par la Fondation Trillium de l'Ontario (FTO) dans le cadre de deux volets de programme.

Read More

De 3 mars au 8 avril 2021, Le Prix du bénévolat du Canada (CVA) acceptera les candidatures pour son Comité consultatif national (CNA).

Read More
INNOVATION
Site Web créé pour accroître l'accès et la sensibilisation aux services de récupération COVID des petites entreprises disponibles pour les petites entreprises.

Read More

RÉSERVE CETTE DATE : Forum politique SEWF 2021 les 27 et 28 avril!

Read More
NOUVELLES ET COLLECTIVITÉ
COVID et ARC et NOUVELLE application « Omni » pour les réclamations Desjardins – Et merci de votre participation!

Read More

Félicitations à Orillia Community Development Corporation (CDC) pour avoir remporté le prix du développement économique régional de la Chambre de commerce d'Orillia!

Read More
LEÇONS APPRISES ET MEILLEURES PRATIQUES
Vous voulez en savoir plus sur la diversification de votre liste d'approvisionnement?

Read More

Rejoignez-nous dans le volontariat pour vous engager à atteindre 50 % de parité hommes-femmes et 30 % de représentation des groupes sous-représentés aux postes de direction!

Read More
RH ET DÉVELOPPEMENT DE CARRIÈRE
« Qu'est-il arrivé à ma résolution? » a fait remarquer un leader au milieu d'une séance.

Read More

Horaire des ateliers pour avril - Tous les ateliers sont GRATUITS!

Read More
Afficher sous forme de page Web
Le Point – Votre bulletin

Avez-vous des commentaires ou des idées d'article pour le prochain numéro bulletin Le Point? Veuillez communiquer avec nous, au 1-888-633-2326, ou par courriel à l'adresse suivante : This email address is being protected from spambots. You need JavaScript enabled to view it..
Développement des collectivités Ontario, 300 chemin South Edgeware, St. Thomas, ON N5P 4L1
Suivez nous: