Home

>

CF Ontario Newsletter "The Update" / "Le Point" - bulletin du développement des collectivités de l'Ontario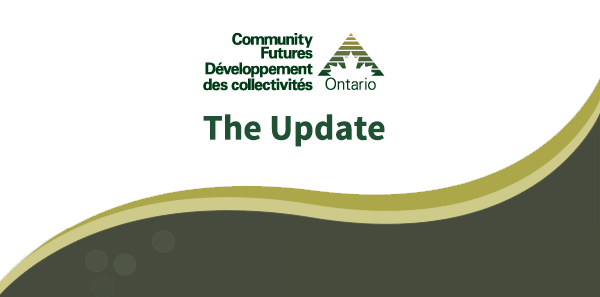 FEATURE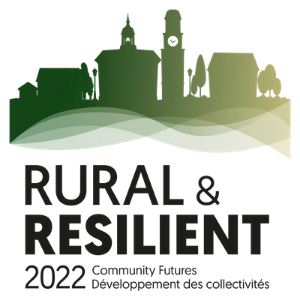 You can now book at the host hotel for the 2022 CF National Event!
The 2022 Community Futures National Event will take place May 8-10, 2022 at the Westin Ottawa. Registration will be open soon but, in the meantime, the Westin is now accepting reservations at a special rate.
Click here to secure your accommodations.
And if you'd like to be added to our list to get regular event updates, click here.
ACROSS ONTARIO
The fund is administered by the Ontario Trillium Foundation (OTF)

Read More
INNOVATION
Helps start-up groups to develop worker co-op enterprises with experienced co-op developers.

Read More

Innovative social media platforms present users with a more authentic way to network

Read More
NEWS & COMMUNITY
New credit insurance contact, RRRF stats and a little recognition

Read More

A big shoutout to all of the Community Futures volunteers!

Read More
LESSONS LEARNED & BEST PRACTICES
The Canadian Chamber of Commerce provides an analysis and summary of the budget announcements.

Read More
HR & CAREER DEVELOPMENT
How to support your employees during this time

Read More

Many workers willing to quit, take pay cut for flexibility in role: survey

Read More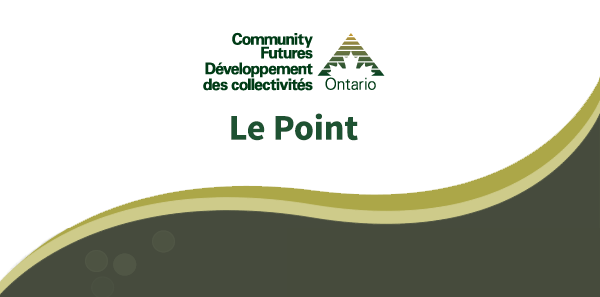 ARTICLE PRINCIPAL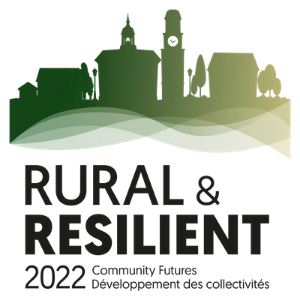 Vous pouvez maintenant faire une réservation à l'hôtel où se tiendra l'Événement national de Développement des collectivités - 2022 !
L'Événement national de Développement des collectivités - 2022 aura lieu du 8 au 10 mai 2022, à l'hôtel Westin Ottawa. Les inscriptions pour cet événement commenceront bientôt, mais en attendant, le Westin Ottawa accepte désormais les réservations à un tarif spécial.
Cliquez ici pour sécuriser votre hébergement.
Et si vous souhaitez être ajouté à notre liste d'envoi pour recevoir des mises à jour régulières sur nos événements, cliquez ici.
PARTOUT EN ONTARIO
Le Fonds est administré par la Fondation Trillium de l'Ontario (FTO) par le biais de deux volets distincts.

Read More

Qu'est-ce que le Programme de Travail partagé ?

Read More
INNOVATION
L'Académie permettra aux coopératives de travail en démarrage de collaborer avec des développeurs coopératifs expérimentés.

Read More

Des plateformes de médias sociaux novatrices permettent à leurs utilisateurs de réseauter plus naturellement.

Read More
NOUVELLES ET COLLECTIVITÉ
Nouvelle personne-ressource en assurance-crédit, des statistiques concernant le Fonds d'aide et de relance régionale (FARR) et un peu de reconnaissance

Read More

Un grand merci à tous les bénévoles de Développement des collectivités !

Read More
LEÇONS APPRISES ET MEILLEURES PRATIQUES
La Chambre de commerce du Canada fournit une analyse et un résumé des annonces budgétaires.

Read More

Le recensement de 2021 est presque là !

Read More
RH ET DÉVELOPPEMENT DE CARRIÈRE
Comment accompagner vos employés pendant cette période ?

Read More

Selon une enquête, de nombreux travailleurs sont prêts à démissionner ou à accepter une baisse de salaire pour bénéficier d'une plus grande flexibilité dans leur travail.

Read More
Afficher sous forme de page Web
Le Point – Votre bulletin

Avez-vous des commentaires ou des idées d'article pour le prochain numéro bulletin Le Point? Veuillez communiquer avec nous, au 1-888-633-2326, ou par courriel à l'adresse suivante : This email address is being protected from spambots. You need JavaScript enabled to view it..
Développement des collectivités Ontario, 300 chemin South Edgeware, St. Thomas, ON N5P 4L1
Suivez nous: