Home

>

CF Ontario Newsletter "The Update" / "Le Point" - bulletin du développement des collectivités de l'Ontario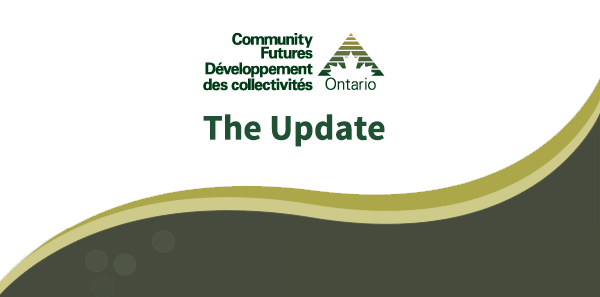 FEATURE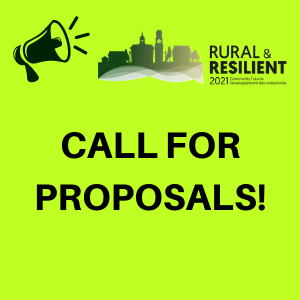 We're looking for dynamic, innovative presenters. Please share!
After rescheduling the CF National Event to April 20-22, 2022, we are again looking for folks to jazz up our program!
Please share this opportunity to engage a live audience with your networks! Deadline to apply is February 24, 2021.
ACROSS ONTARIO
Small businesses with 2 to 19 employees in all eligible sectors can now apply for up to $1,000.

Read More

Stats Canada is hiring approximately 9,000 people across Ontario

Read More
INNOVATION
COVID-19 has been disruptive to non-profit organizations that are, in many cases, already operating on a shoestring.

Read More

"During one creative brainstorming session, their accountant suggested converting out-of-service ski gondolas…into private outdoor dining spaces."

Read More
NEWS & COMMUNITY
Government advocacy, cash-flow analysis and RRRF promotional materials

Read More

Yurt It Up North – Northwest Ontario

Read More
LESSONS LEARNED & BEST PRACTICES
Over 300 people representing almost 100 organizations gathered over 6 days to lay out a plan for population growth in Ontario's Northern Regions.

Read More

The recording has graciously been made available to all members on the CFO website.

Read More
HR & CAREER DEVELOPMENT
Community Futures Developmental Lending Training with Jon Close

Read More

Northumberland CFDC hosts FREE Digital conference March 4, 2021

Read More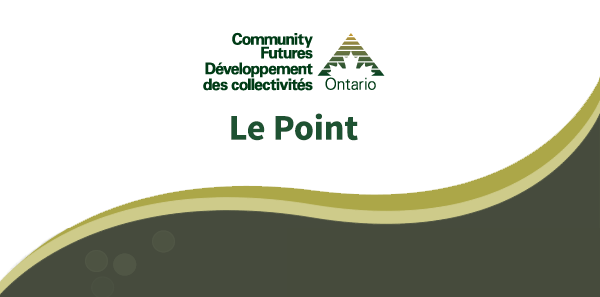 ARTICLE PRINCIPAL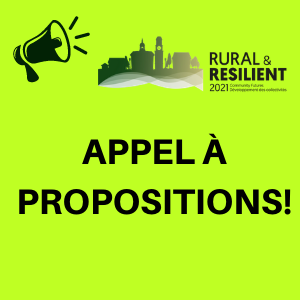 Nous recherchons des présentateurs dynamiques et innovants. Partagez s'il vous plait!
Après avoir reporté l'événement national des FC au 20-22 avril 2022, nous sommes à nouveau à la recherche de personnes pour égayer notre programme!
Partagez cette opportunité pour engager un public en direct avec vos réseaux! La date limite est le 24 février 2021.
PARTOUT EN ONTARIO
Petites entreprises de 2 à 19 employés en tout admissible les secteurs peuvent maintenant demander jusqu'à 1 000 $.

Read More

Statistique Canada embauche environ 9 000 personnes en Ontario

Read More
INNOVATION
COVID-19 a perturbé les organisations à but non lucratif qui, dans de nombreux cas, fonctionnent déjà avec un minimum de ressources.

Read More

« Au cours d'une séance de brainstorming créatif, leur comptable a suggéré de convertir les télécabines hors service… en espaces de restauration extérieurs privés. »

Read More
NOUVELLES ET COLLECTIVITÉ
Plaidoyer gouvernemental, analyse des flux de trésorerie et FARR Matériel promotionnel

Read More

Yurt It Up North - Nord-Ouest de l'Ontario

Read More
LEÇONS APPRISES ET MEILLEURES PRATIQUES
Plus de 300 personnes représentant près de 100 organisations se sont réunies pendant 6 jours pour élaborer un plan de croissance démographique dans les régions du Nord de l'Ontario.

Read More

L'enregistrement a été gracieusement mis à la disposition de tous les membres sur le site Web du CFO.

Read More
RH ET DÉVELOPPEMENT DE CARRIÈRE
Développement communautaire Formation sur les prêts de développement avec Jon Close

Read More

La SADC de Northumberland organise une conférence numérique GRATUITE le 4 mars 2021

Read More
Afficher sous forme de page Web
Le Point – Votre bulletin

Avez-vous des commentaires ou des idées d'article pour le prochain numéro bulletin Le Point? Veuillez communiquer avec nous, au 1-888-633-2326, ou par courriel à l'adresse suivante : This email address is being protected from spambots. You need JavaScript enabled to view it..
Développement des collectivités Ontario, 300 chemin South Edgeware, St. Thomas, ON N5P 4L1
Suivez nous: