Home

>

CF Ontario Newsletter "The Update" / "Le Point" - bulletin du développement des collectivités de l'Ontario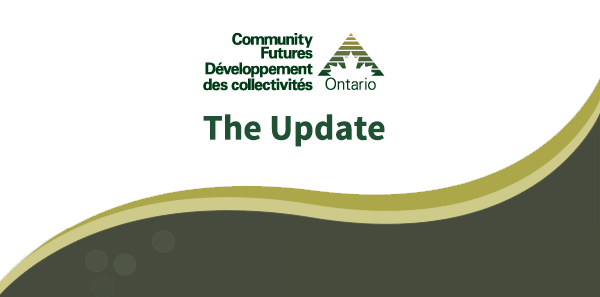 FEATURE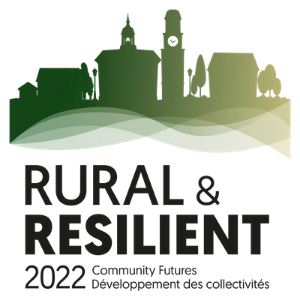 Confirmed workshops, travel and more hotels!
The 2022 Community Futures National Event will take place May 8-10, 2022 at the Westin Ottawa and registration is now $700 until March 8, 2022.
*Please note ALL guests are $375 – (this includes all meals, keynotes and evening events)
Click here to register.
We now have a list of confirmed workshops here.
You will also find a number of hotel accommodations at the 'Accommodation' tab and travel details at the 'Travel' tab.
And if you'd like to be added to our email list to get regular event updates, click here.
*If you have registration questions, please contact:
Jessica Brett, Conference Direct
Email: This email address is being protected from spambots. You need JavaScript enabled to view it.
Phone : 1-604-376-8514 (9:00 to 5:00 Pacific Time)
ACROSS ONTARIO
Capital funding from the Government of Ontario is now available!

Read More
INNOVATION
"Expo is back for its third and most exciting year yet!"

Read More

Natural Resources Cohort starting in October

Read More
NEWS & COMMUNITY
Prepared by CF Ontario and the CF Network of Canada

Read More

This came from the Truth and Reconciliation Commission's final report

Read More
LESSONS LEARNED & BEST PRACTICES
Pandemic has made heavier the family responsibilities that women shoulder

Read More
HR & CAREER DEVELOPMENT
How to deal with stress and safety in the workplace

Read More

Hiring process needs to be updated, modified to ensure successful hires

Read More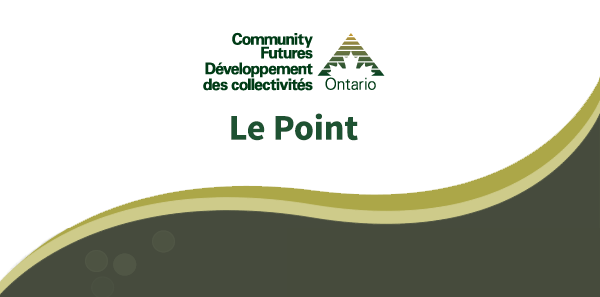 ARTICLE PRINCIPAL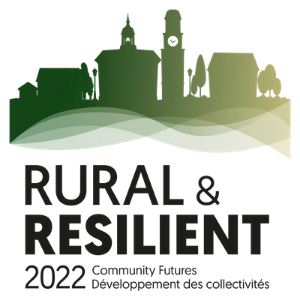 Ateliers confirmés, voyages et plus d'hôtels!
Les Événement national du Développement des collectivités 2022 aura lieu du 8 au 10 mai 2022 au Westin Ottawa et l'inscription est maintenant 700 $jusqu'au 8 mars 2022.
*Veuillez noter que le prix pour TOUS les invités est de 375 $ – (ceci comprend tous les repas, les discours-programmes et les événements en soirée)
Cliquez ici enregistrer.
Nous avons maintenant une liste d'ateliers confirmés ici.
Vous trouverez également un certain nombre de chambres d'hôtel dans l'onglet « Logement » et des informations sur les voyages dans l'onglet « Voyage ».
Et si vous souhaitez être ajouté à notre liste de diffusion pour recevoir des mises à jour régulières de l'événement, cliquez ici.
*Si vous avez des questions d'inscription, veuillez contacter :
Jessica Brett, directrice de conférence
Courriel : This email address is being protected from spambots. You need JavaScript enabled to view it.
Téléphone : 1-604-376-8514 (9h00 à 17h00 heure du Pacifique)
PARTOUT EN ONTARIO
Le financement des immobilisations par le gouvernement de l'Ontario est maintenant disponible!

Read More

Ouvert aux manifestations d'intérêt

Read More
INNOVATION
« L'Expo est de retour pour sa troisième et plus excitante année! »

Read More

Cohorte Ressources naturelles débutant en octobre

Read More
NOUVELLES ET COLLECTIVITÉ
Preparé par DC Ontario et le DC Réseau du Canada

Read More

Ceci provient du rapport final de la Commission de vérité et de réconciliation

Read More
LEÇONS APPRISES ET MEILLEURES PRATIQUES
La pandémie a alourdi les responsabilités familiales que les femmes assument

Read More

Nouvelle base de données de ressources

Read More
RH ET DÉVELOPPEMENT DE CARRIÈRE
Comment gérer le stress et la sécurité sur le lieu de travail

Read More

Le processus d'embauche doit être mis à jour et modifié pour assurer le succès des embauches

Read More
Afficher sous forme de page Web



Le Point – Votre bulletin

Avez-vous des commentaires ou des idées d'article pour le prochain numéro bulletin Le Point? Veuillez communiquer avec nous, au 1-888-633-2326, ou par courriel à l'adresse suivante : This email address is being protected from spambots. You need JavaScript enabled to view it..

Développement des collectivités Ontario, 300 chemin South Edgeware, St. Thomas, ON N5P 4L1

Suivez nous: