HOST NIGHT
The City of Kenora set an amazing stage for our 23rd Annual Conference with more than 150 people in attendance.
The host night was held on the Kenora Waterfront under the Whitecap Pavilion included welcomes from the Whitefish Bay First Nation, the President of the Board of the host LOWBIC office, MP Bob Nault as well as two local entrepreneurs Ashley Schuster and Montana Lomnicki of Hoollio and Goober who credited the LOWBIC CFDC with helping them with their business success.
Delegates enjoyed a catered dinner featuring Northern specialties including elk sausage, wild rice salad and walleye. Throughout the evening, all were invited to take 20 minute complimentary harbour boat tours. Note the stylish "Kenora Dinner Jacket" proudly being worn by Fred Wright, Chair of LOWBIC in the middle photo!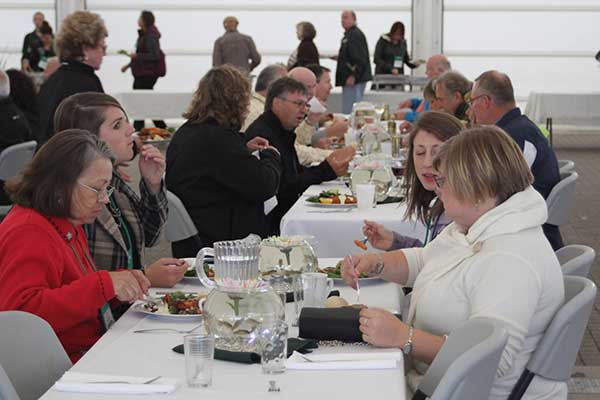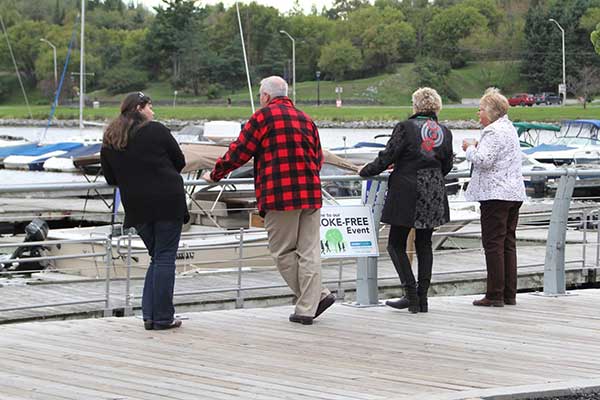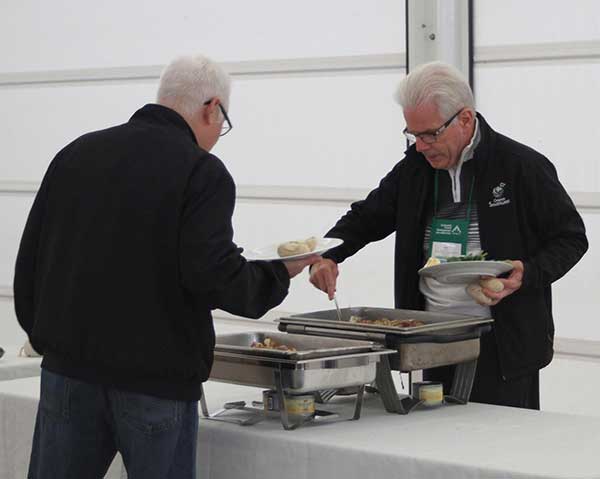 We thank all of the LOWBIC team for their hospitality and tremendous assistance with the entire conference.