Home

>

The Update - December 2018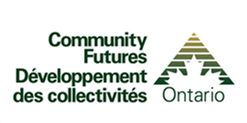 The Update - CFO Newsletter January 2018
Feel free to share CFO News with your colleagues. Thank you and happy reading!
Table of Contents
Report of the Standing Committee on Finance - December 2018

Presenting a report to the House is the way a committee makes public its findings and recommendations on a particular topic. Substantive reports on a subject-matter study usually contain a synopsis of the testimony heard, the recommendations made by the committee, as well as the reasons for those recommendations. On Monday December 10, 2018, the Committee presented its report:

CULTIVATING COMPETITIVENESS: HELPING CANADIANS SUCCEED - Report of the Standing Committee on Finance

Recommendation 32:

Further leverage the network of 267 locally-directed organizations across rural Canada (Community Futures Network of Canada) to support its overarching goal of ensuring a competitive Canadian economy by providing additional resources, and further support the modernization of the terms and conditions of the Community Futures Program to better serve the needs of rural entrepreneurs and communities.

For the complete report: http://www.ourcommons.ca/DocumentViewer/en/42-1/FINA/report-27

Or on our website: https://www.cfontario.ca/oacfdccfontario/activities-of-the-oacfdc-a/7063-cfnc-ministerial-breif-3
2019 economic outlook: Canada is in a good place

As an eventful year for international trade draws to a close, Canadian entrepreneurs are well positioned to take advantage of strong global growth. It has been mostly good news for Canada's economy this year, and that gives consumers and business people something to celebrate.

Click here for details on forecasts, major trends, challenges and opportunities for entrepreneurs
---
COMING SOON! 26th Annual Conference - September 2019

We are excited to partner with the Canadian Community Economic Development Network's (CCEDNet) Econous for our Annual Conference!
---
2018 Fall Economic Statement - Summary

Here is an at-a-glance summary of the highlights of the Fall Economic Statement, including useful links.
---
Contest aims to spark innovation that uses artificial intelligence
---
FedDev's Southern Ontario SPOTLIGHT - December 2018

Making Headlines

FedDev Ontario is Now Accepting Applications Under New Simplified Funding Streams
FedDev Ontario Supports More Women in Business
FedDev Ontario Announces Additional Funding for Successful Programs
Government Extends Commitment to Enhance Business Confidence in Canada

Project News & Updates

BURST Incubation Program Receives Additional FedDev Ontario Funding
FedDev Ontario's Pavilion a Success at London's Best Defence Conference
FedDev Ontario Helps Businesses Accelerate Growth in Southern Ontario
North Inc. Smart Glasses Backed by Additional Government Funding

LinkedIn Highlights

Upcoming Events
---
Procurement and Investment Readiness Fund

Are you a social enterprise looking to score that large contract or land that big investment? Would you like to access funding to help you do that? Check out the Procurement and Investment Readiness Fund www.readinessfund.ca.

The Procurement and Investment Readiness Fund (PIRF) is a grant fund for social enterprises in Ontario that will support social enterprises to assess their procurement and investment readiness, and to access the services and capacity building supports necessary to successfully compete for procurement and investment opportunities. Ultimately, the goal of the PIRF is to make it possible for social enterprises to be successful in winning larger contracts and investment which will allow them to significantly expand the scope and reach of their social impact. The PIRF is financed by the Government of Ontario and is administered by the Canadian Community Economic Development Network (CCEDNet www.ccednet-rcdec.ca) in partnership with key leaders in the social enterprise sector.
---
New Year - New Look

In the New Year, we will unwrap the January 2019 edition of The Update newsletter with a new look, including a new section on INNOVATION.

So send us your stories about innovative products, services or processes and we'lll share them with the rest of the CF Ontario Community. Email: This email address is being protected from spambots. You need JavaScript enabled to view it.
How to improve your company's productivity and boost profits

Benchmarking is a simple and effective way to get a snapshot of how you're doing in terms of productivity, cost control and other areas. Once you know where your business stands, you can start improving and reaping the benefits on the bottom line. Read more.
---
Innovation Leaders Summit Recap and Policy Prize Announcement

On November 13th, Startup Canada hosted The 2018 Innovation Leaders Summit presented by Mastercard Canada and in partnership with Intuit Quickbooks, to bring together executives and government leaders driving innovation, policy, regulatory reform, program modernization and systems-level impact for Canada.
---
Census data for businesses in your community

This year, Statistics Canada has been helping businesses in your community by raising awareness of the importance and use of census data tools. We understand that because there is a wealth of information available online, it can be hard to find the right data. Therefore, we have created a video that provides information on the different ways that businesses in your community can use census data and shows how easy it is to do so.

Our online census data products provide an efficient way to find data on Canadian communities. They allow businesses to identify trends and potential needs. With the high-quality data from the census, our governments, businesses and community leaders can make informed decisions with confidence. This can benefit your community, as local businesses can easily find and use statistical information to better understand and serve their clients.

We would like to invite you to share our new video about how census data can benefit businesses in your community. We can also provide you with a social media calendar for the promotion of this video upon request.

If you have questions, please contact us by email at This email address is being protected from spambots. You need JavaScript enabled to view it..
Social Enterprise Institute - Free Access

Thanks to support from the Mental Health Commission of Canada, we're offering FREE access to our social enterprise courses, coaching and membership to any Canadian organizations serving persons living with mental illness. These resources can help you explore, start, or expand a social enterprise, and connect to a community of organizations who are all working on their social enterprises.

Please take advantage of this offer before it expires on Dec 31, 2018! Sign up for what you'd like here.
Available on our website (for Members): Manulife Newsletters
---
How Small Businesses Are Embracing 5G

Business, shares ways small businesses are using 5G.

Ways_Small_Businesses_Embrace_5G.pdf
---
30 Creative Ideas for your Holiday Email Marketing

Whether you want to drive online sales, boost year-end donations, or get shoppers into your store this holiday season, email marketing can help. Start with the perfect holiday email template. Then, customize your message to show off your unique products, services, or mission. Need some help getting started? Check out these 30 creative holiday email ideas from other small business owners:
Immigration Matters

Read what the research says about how Canada's immigration system works for all of us.

The Immigration Matters initiative aims to show the benefits of immigration at the local, community level.

We're looking for your help to find stories of immigrants who are making a strong contribution to cities, towns and neighbourhoods across Canada. We would also like your help starting the conversation in the community you know best – your own.

We encourage you to adapt and use what parts of this toolkit you feel are helpful, given the particular circumstances of your community. We'll update the toolkit with new materials as the initiative unfolds and are always open to your feedback.
---
Marketplace for Canadian social enterprises to promote products and services online

Your new online address for social and sustainable purchases.

Interested in buying social but not sure how? Visit Akcelos, an online e-commerce platform and social enterprise directory. This national, searchable, directory will help you identify a local social enterprise to meet your needs. Buy Social Canada is currently in the process of adding our certified suppliers to this database, for whom we will cover the registration cost.

Contact us:

Send us an email at:

This email address is being protected from spambots. You need JavaScript enabled to view it.

Call us at : 1 855 788-8875 or 514 788-8875 # 1
By mail: Akcelos, 209-1431, Fullum street, Montréal, Québec, H2K 0B5
---
Christmas Lights Across Canada 2018

Every night from December 6 to January 7, enjoy the Magical Winter Lightscapes multimedia show projected on the Parliament Hill buildings. People of all ages will get into the holiday spirit as hundreds of thousands of dazzling lights shine in Canada's Capital Region and across the country.
---
---
Holiday Buying and Giving Guide - CED Network

We have compiled some creative gift ideas and shopping guides to provide you with the tools and information you need to have a CED-filled holiday season. See anything missing from this list? We will be adding more tips between now and Christmas so don't hesitate to send your additions to This email address is being protected from spambots. You need JavaScript enabled to view it..
---
Christmas Wishes 2018

In 2018, members of the Ontario Association of CFDCs came together across Ontario and Canada to advocate for and to strengthen the Community Futures Program. Together, we:

In the New Year, all of us have a role to play in shaping the quality of service and products we offer to rural Ontario. So as the year draws to a close, let's commit to continuing to make a difference, through our valued volunteers and staff, so that each CFDC can continue to bring leadership in rural innovation to secure prosperous rural communities.

We wish each of you joy, health, love and peace this holiday season.
The Update - Your Newsletter
Do you have feedback or story ideas for the next Update? Contact Community Futures Ontario at 1-888-633-2326 or This email address is being protected from spambots. You need JavaScript enabled to view it.

Ce bulletin est également disponible en français. Veuillez communiquer avec nous à pour obtenir votre exemplaire du bulletin, Le Point.

Community Futures Ontario, 300 South Edgeware Road, St. Thomas ON N5P 4L1