Home

>

CF Ontario Newsletter "The Update" / "Le Point" - bulletin du développement des collectivités de l'Ontario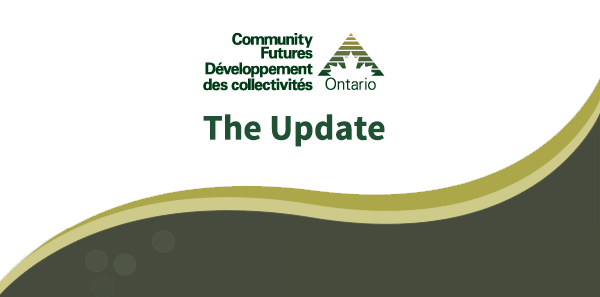 FEATURE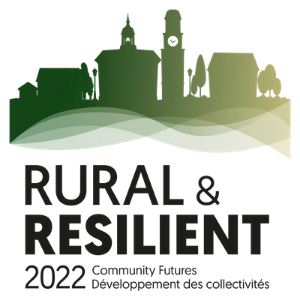 Registration Early Bird deadline is approaching!
The 2022 Community Futures National Event will take place May 8-10, 2022 at the Westin Ottawa and registration rates are as follows:
The Early Bird rate of $600 for members is only available until September 15, 2021. After that date the rate for members will increase to $700.
*Please note ALL guests are $375 (this includes all meals, keynotes and evening events)
Click here to register. The link to book your room at the Westin at a special rate is here.
And if you'd like to be added to our email list to get regular event updates, click here.
*If you have registration questions, please contact:
Jessica Brett, Conference Direct
Email: This email address is being protected from spambots. You need JavaScript enabled to view it.
Phone : 1-604-376-8514 (9:00 to 5:00 Pacific Time)
ACROSS ONTARIO
Applications now open through the new Jobs and Growth Fund

Read More

YCW in Both Official Languages program open for applications again

Read More
INNOVATION
Temporary retailers can help the recovery, but all parties need to work together

Read More
NEWS & COMMUNITY
Program designed to support recovery and growth of the province's Indigenous tourism workforce

Read More

Salary Survey completion and website clean up

Read More
LESSONS LEARNED & BEST PRACTICES
Results of the Ontario Nonprofit Network sector-wide survey

Read More

Theme: Building Bridges Between Public, Private, Civil Society Sectors

Read More
HR & CAREER DEVELOPMENT
Sustainable Northern Ontario Economic Development

Read More

Depends on who else leaves and who's in charge

Read More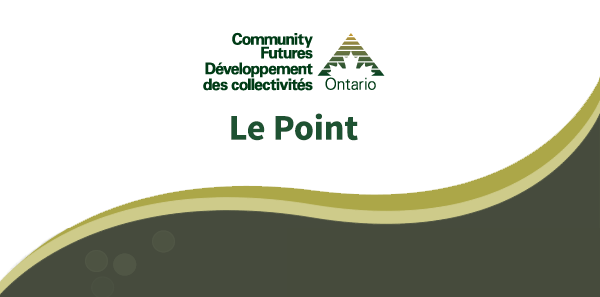 ARTICLE PRINCIPAL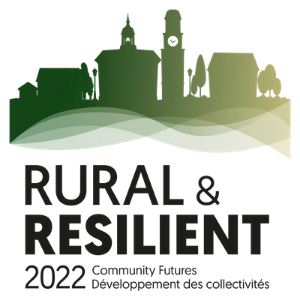 La date limite d'inscription pour les inscriptions hâtive approche !
L'événement national Développement communautaire 2022 aura lieu du 8 au 10 mai 2022 au Westin Ottawa, les tarifs d'inscription sont les suivants :
Le tarif de l'inscription hâtive de 600 $ pour les membres n'est disponible que jusqu'au 15 septembre 2021. Après cette date, le tarif des membres passera à 700 $.
*Veuillez noter que TOUS les invités sont à 375 (cela comprend tous les repas, les discours liminaires et les événements dans les soirées.)
Cliquez ici pour inscrire. Veuillez cliquer ici pour réserver une chambre au Westin Ottawa à un tarif préférentiel.
Si vous souhaitez être ajouté à notre liste de diffusion pour recevoir des mises à jour de l'événement régulières, Cliquez ici.
*Si vous avez des questions d'inscription, veuillez contacter :
Jessica Brett, directrice de conférence
Courriel : This email address is being protected from spambots. You need JavaScript enabled to view it.
Téléphoner : 1-604-376-8514 (9h00 à 17h00 heure du Pacifique)
PARTOUT EN ONTARIO
Les demandes candidatures sont maintenant ouvertes pour le nouveau Fonds pour l'emploi et la croissance

Read More

Le programme JCT dans les deux langues officielles est ouvert à des nouvelles candidatures

Read More
INNOVATION
EBRC est maintenant encore plus accessible

Read More

Les détaillants temporaires peuvent contribuer à la reprise, mais toutes les parties doivent travailler ensemble

Read More
NOUVELLES ET COLLECTIVITÉ
Programme conçu pour soutenir le rétablissement et la croissance des membres autochtones de la main-d'œuvre touristique de la province.

Read More

Enquête sur les salaires et nettoyage du site Web

Read More
LEÇONS APPRISES ET MEILLEURES PRATIQUES
Résultats de l'enquête sectorielle de l'ONN et comment le secteur peut rebondir

Read More

Thème : Jeter des ponts entre les secteurs public, privé et civil

Read More
RH ET DÉVELOPPEMENT DE CARRIÈRE
Développement économique durable du Nord de l'Ontario

Read More

Cela dépend de qui d'autre part et qui est en charge.

Read More
Afficher sous forme de page Web
Le Point – Votre bulletin

Avez-vous des commentaires ou des idées d'article pour le prochain numéro bulletin Le Point? Veuillez communiquer avec nous, au 1-888-633-2326, ou par courriel à l'adresse suivante : This email address is being protected from spambots. You need JavaScript enabled to view it..
Développement des collectivités Ontario, 300 chemin South Edgeware, St. Thomas, ON N5P 4L1
Suivez nous: