Home

>

CF Ontario Newsletter "The Update" / "Le Point" - bulletin du développement des collectivités de l'Ontario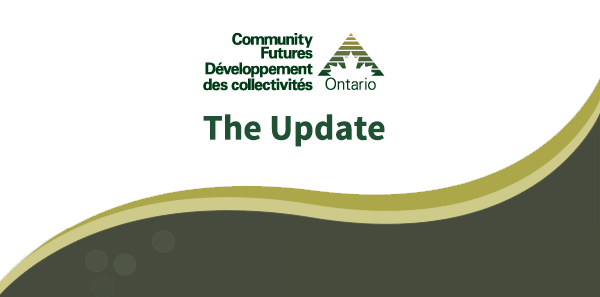 FEATURE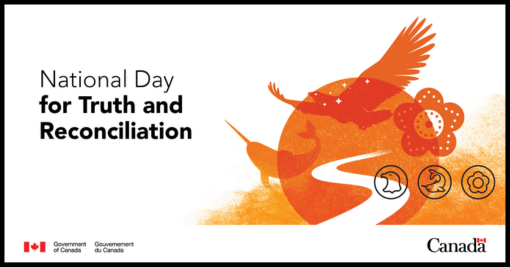 This Saturday, September 30th, is a day to honour residential school Survivors and the children who didn't return home. National Day for Truth and Reconciliation, also recognized as Orange Shirt Day, holds immense significance as an opportunity to reflect on our shared history and acknowledge the experiences of Indigenous peoples in Canada. It serves as a solemn reminder of the profound impact of the residential school system on all the lives and communities affected, and the lasting intergenerational trauma it has caused.
NDTR serves as a reminder for all Canadians to understand our collective responsibility in creating a more inclusive and equitable society. It offers an important moment to come together and learn from our past, fostering healing, understanding, and partnership with Indigenous communities.
Together, we support Survivors, families, and communities affected by the residential school system. At the heart of reconciliation is the recognition of the harm they have suffered. This is a day to engage in meaningful discussions, educate ourselves about the history and ongoing issues faced by Indigenous peoples, and consider actionable steps towards reconciliation.
Let us also remember and honour the resilience, strength, and diverse cultures of Indigenous peoples.
---
The CF Ontario office will be closed for National Day for Truth and Reconciliation.
Since the National Day for Truth and Reconciliation takes place on a weekend, CF Ontario will be closed on Monday, October 2 so team members can observe the commemorative day.
We recognize the importance of putting reconciliation into action and taking time on this day to honour, acknowledge, reflect on, and learn more about the impacts of Canada's residential school system on Indigenous communities.
ACROSS ONTARIO
In early August, Bay of Quinte MP Ryan Williams honoured individuals with the Community Champions award including Trenval CFDC Board Chair, Joanna March and Board Director Hardik Patel.

Read More / Plus d'informations
CF Ontario recently spoke with Equifax regarding their rate increases (due to economic market conditions and inflationary pressures).

Read More / Plus d'informations

On October 3rd, join this webinar for a deep-dive into Employee Benefits covering everything you need to know as a Plan Administrator to ensure healthy outcomes for your team and increase employees' financial peace of mind.

Read More / Plus d'informations
NEWS & COMMUNITY
This fall, Employment and Social Development Canada (ESDC) will be seeking funding proposals from organizations—large and small—that provide youth with opportunities to practice leadership, develop skills, grow their personal and professional networks, and gain the essential life and work experience for future success.

Read More / Plus d'informations
LESSONS LEARNED AND BEST PRACTICES
FedDev Ontario is pleased to provide Southern Ontario CFDCs with a suite of revised communication products for immediate use in your delivery of the Community Futures Program.

Read More / Plus d'informations

STARCAP, a partnership between CCEDNet, Synergia Institute and Athabasca University, is accepting applications for Community Partners, and providing financial support of $20,000.

Read More / Plus d'informations
HR & CAREER DEVELOPMENT
STARTS NEXT WEEK! This two-part working session is hosted by the Ontario Non-Profit Network and takes place on October 4th and 11th, 2023.

Read More / Plus d'informations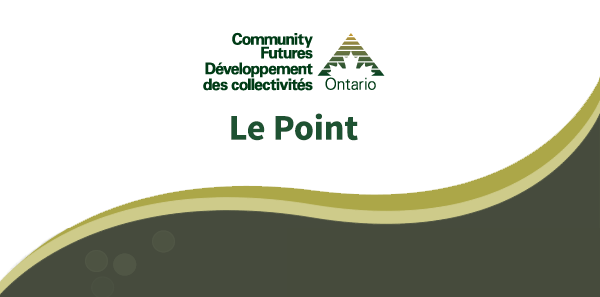 ARTICLE PRINCIPAL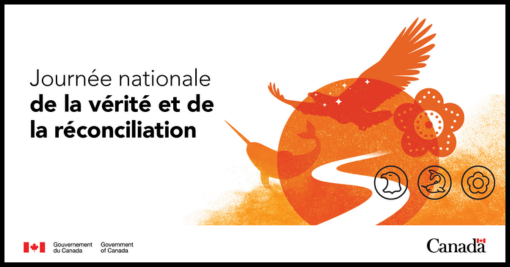 Ce samedi 30 septembre est une journée d'hommage aux survivants des pensionnats et aux enfants qui ne sont pas rentrés chez eux. La Journée nationale de la vérité et de la réconciliation, également reconnue comme la Journée du chandail orange, revêt une importance immense en tant qu'occasion de réfléchir à notre histoire commune et de reconnaître les expériences des peuples autochtones au Canada. Elle nous rappelle solennellement les répercussions profondes du système des pensionnats sur toutes les vies et les collectivités touchées, ainsi que les traumatismes intergénérationnels durables qu'il a causés.
La JNVR rappelle à tous les Canadiens qu'il est de notre responsabilité collective de créer une société plus inclusive et plus équitable. Il s'agit d'un moment important pour nous rassembler et tirer des leçons de notre passé, pour favoriser la guérison, la compréhension et le partenariat avec les collectivités autochtones.
Ensemble, nous soutenons les survivants, les familles et les collectivités touchées par le système des pensionnats indiens. La reconnaissance du préjudice qu'ils ont subi est au cœur de la réconciliation. C'est une journée pour entamer des discussions sérieuses, nous renseigner sur l'histoire et les problèmes auxquels font face les peuples autochtones, et envisager des mesures concrètes de réconciliation.
Souvenons-nous aussi de la résilience, de la force et de la diversité culturelle des peuples autochtones.
---
Le bureau de DC Ontario sera fermé à l'occasion de la Journée nationale de la vérité et de la réconciliation.
Comme la Journée nationale de la vérité et de la réconciliation a lieu une fin de semaine, DC Ontario sera fermée le lundi 2 octobre afin que les membres de l'équipe puissent observer la journée commémorative.
Nous reconnaissons l'importance de mettre la réconciliation en action et de prendre le temps, aujourd'hui, d'honorer, de reconnaître, de réfléchir et d'en apprendre davantage sur les répercussions du système des pensionnats indiens du Canada sur les collectivités autochtones.
PARTOUT EN ONTARIO
Au début du mois d'août, Ryan Williams, député de la baie de Quinte, a remis le prix des champions de la collectivité, notamment à la présidente du conseil de la SADC de Trenval, à Joanna March et au directeur du conseil, Hardik Patel.

Read More / Plus d'informations

DC Ontario s'est récemment entretenu avec Equifax au sujet de l'augmentation de ses tarifs (en raison des conditions économiques du marché et des pressions inflationnistes).

Read More / Plus d'informations

Le 3 octobre, participez à ce webinaire pour approfondir les avantages sociaux et couvrir tout ce que vous devez savoir en tant qu'administrateur de régime pour assurer de bons résultats à votre équipe et accroître la tranquillité d'esprit des employés.

Read More / Plus d'informations
NOUVELLES ET COLLECTIVITÉ
Cet automne, Emploi et Développement social Canada (EDSC) sollicitera des propositions de financement auprès d'organisations, grandes et petites, qui offrent aux jeunes des occasions de faire preuve de leadership, de développer des compétences, d'élargir leurs réseaux personnels et professionnels et d'acquérir l'expérience de vie et de travail essentielle à leur réussite future.

Read More / Plus d'informations
LEÇONS APPRISES ET MEILLEURES PRATIQUES
FedDev Ontario est heureux de fournir aux SADC du Sud de l'Ontario une série de produits de communication révisés qui peuvent être utilisés immédiatement dans le cadre de l'exécution du Programme de développement des collectivités.

Read More / Plus d'informations

STARCAP, un partenariat entre le RCDÉC, l'Institut Synergia et l'Université d'Athabasca, accepte les candidatures de partenaires communautaires et fournit un soutien financier de 20 000 $.

Read More / Plus d'informations
RH ET DÉVELOPPEMENT DE CARRIÈRE
COMMENCE LA SEMAINE PROCHAINE! Cette séance de travail en deux parties est animée par le réseau sans but lucratif de l'Ontario et a lieu les 4 et 11 octobre 2023.

Read More / Plus d'informations

Saviez-vous que la BDC a un guide étape par étape gratuit à l'intention des entrepreneurs pour les aider à améliorer leurs systèmes de gestion des flux de trésorerie?

Read More / Plus d'informations
Afficher sous forme de page Web



Le Point – Votre bulletin

Avez-vous des commentaires ou des idées d'article pour le prochain numéro bulletin Le Point? Veuillez communiquer avec nous, au 1-888-633-2326, ou par courriel à l'adresse suivante : This email address is being protected from spambots. You need JavaScript enabled to view it..

Développement des collectivités Ontario, 300 chemin South Edgeware, St. Thomas, ON N5P 4L1

Suivez nous: