Home

>

CF Ontario Newsletter "The Update" / "Le Point" - bulletin du développement des collectivités de l'Ontario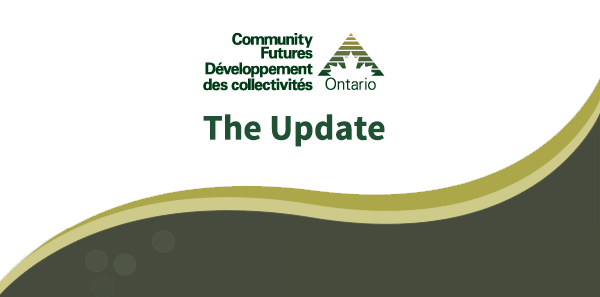 FEATURE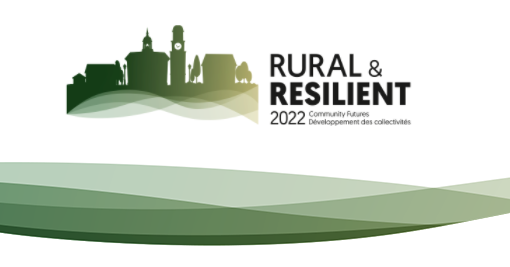 We're about a week away from travelling to Ottawa for the Community Futures National Event and the weather is calling for some sun….and also a bit of Spring rain! Have you begun packing? Make sure to include a pair of sunglasses for your stroll along the Rideau Canal, a backup umbrella, and a business casual range of clothing for all conference events, including our Closing Dinner on May 10th.
Here's a closer look at the prospective weather for our days in Ottawa!
Sunday, May 8th: 14 degrees with a mix of sun and clouds
Monday, May 9th: 16 degrees and sunny
Tuesday, May 10th: 16 degrees with a 60% chance of rain
We hope you've solidified how you're getting to Ottawa, but have you thought about your arrival at the hotel? Whether you're arriving by plane, train, or automobile, here are some helpful tips for your travel itinerary.
Ottawa Airport: A taxi queue forms at the center door of Level 1. The average cost to take a taxi downtown is $37.00, and the trip from the airport to The Westin Ottawa is approximately 20 minutes.
Ottawa Central Trail Station: Ottawa's Central Station is just minutes east of downtown and approximately a 10-minute drive to The Westin Ottawa. Taxis can be found outside the main doors, or by booking in advance/calling once arrived. Taxi numbers are listed below.
Parking at Hotel: The Westin Ottawa offers Valet parking at $48 daily (with in-and-out privileges), and on-site parking at $30 daily and $4.50 hourly.
The Westin Ottawa: Leaving The Westin to head home, or traipse around town? A taxi queue lines up outside the lobby doors, and hotel staff are happy to call one for you!

Taxi Companies:
Here are two large taxi companies in Ottawa you can call!
BlueLine Taxi Service: 613-238-1111
Capital Taxi: 613-744-3333
Registration Day!
If you want to be prepared for Registration Day, take a read through this list!
Before arrival, we advise that you do a COVID-19 self-assessment to protect yourself and others. Here's a link to Ontario's self-assessment: https://covid-19.ontario.ca/self-assessment/
Ensure you have all your hotel booking information sorted in advance, including the name for the booking, the booking ID, and your personal ID.
Registration for the Event will take place on the Fourth Floor of The Westin Ottawa from 10AM to 7PM. When you exit the elevator, signage will point you towards the Registration Desk where you will receive your name badge. You will need your name badge for all events and meals, including the three events happening on Sunday, so this is an important step!
At the Registration Desk, you will also choose your comfort bracelet that will indicate to other delegates what your comfort level is relating to close contact. You will also be asked to indicate which restaurant you will be attending that evening at The ByWard Market.
The Event is bilingual. We will have interpretation equipment available in every room to interpret speakers, presenters, and the MC as they will be speaking in English and in French. You can pick-up your interpretation equipment at the front of each room, and you will leave it before exiting. You are welcome to bring along your own headphones for the transmitter; it will have a regular headphone jack. NOTE: Interpretation equipment is necessary for all delegates unless you are bilingual.
The full Agenda is available on the website. If you haven't taken a moment to view it, we recommend doing that in advance! Click here to view the Agenda
ACROSS ONTARIO
INNOVATION

| | |
| --- | --- |
| | Tourism is a source of jobs and economic growth across the country and world. How can the legalization of cannabis play a part and what is stopping cannabis tourism from flourishing in Canada, as it has done elsewhere? See the full article here. |

NEWS & COMMUNITY

Last month, unemployment in Canada reached a record low of 5.2 per cent. Alongside low unemployment, many industries saw — and are still seeing — a worker shortage, with the number of job vacancies in Canada reaching 900,000 in January.

Read More / Plus d'informations

"The Packsack Project" podcast focuses on the journey of community leaders, entrepreneurs and people who make Northern Ontario a great place to live.

Read More / Plus d'informations

LESSONS LEARNED & BEST PRACTICES

Every business needs both types of plan: one that focuses on the current business or a specific project, the other on the future.

Read More / Plus d'informations

Billions in public and private investment are going into ensuring the entire country has a fast and reliable internet connection. It can't come soon enough.

Read More / Plus d'informations

HR & CAREER DEVELOPMENT

Research shows employees in many businesses worldwide are ready to jump ship. Here's how to encourage yours to stay—and thrive.

Read More / Plus d'informations

There will be 34 workshops and discussion groups taking place throughout the upcoming National Conference! Here are four that offer exciting insight.

Read More / Plus d'informations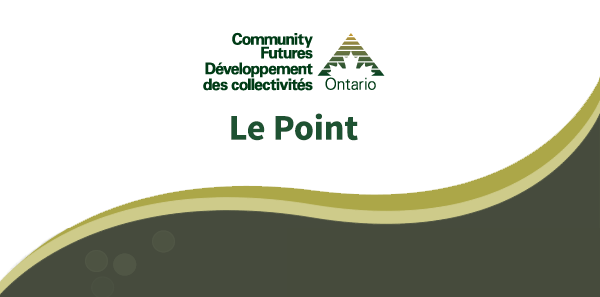 ARTICLE PRINCIPAL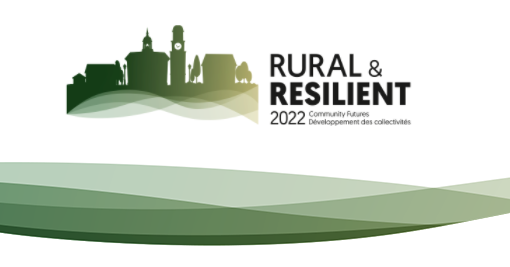 Nous sommes à environ une semaine de nous rendre à Ottawa pour l'événement national du développement des Développement communautaire et le temps annonce du soleil… et aussi un peu de pluie printanière! Avez-vous commencé à faire vos valises? Assurez-vous d'inclure une paire de lunettes de soleil pour votre poussette le long du canal Rideau, un parapluie de secours et une gamme de vêtements tout-aller pour tous les événements de conférence, y compris notre dîner de clôture du 10 mai.
Voici un aperçu de la météo prévue pour nos journées à Ottawa!
Dimanche 8 mai : 14 degrés avec alternance de soleil et de nuages
Lundi 9 mai : 16 degrés et ensoleillé
Mardi 10 mai : 16 degrés avec 60 % de probabilité de pluie
Nous espérons que vous avez consolidé votre façon de vous rendre à Ottawa, mais avez-vous pensé à votre arrivée à l'hôtel? Que vous arriviez en avion, en train ou en voiture, voici quelques conseils utiles pour votre itinéraire de voyage.
Aéroport d'Ottawa : Une file d'attente de taxis se trouve à la porte centrale du niveau 1. Le coût moyen d'un taxi au centre-ville est de 37,00 $, et le trajet entre l'aéroport et The Westin Ottawa dure environ 20 minutes.
Gare centrale d'Ottawa : La gare centrale d'Ottawa se trouve à quelques minutes à l'est du centre-ville et à environ 10 minutes en voiture du Westin Ottawa. Les taxis peuvent être trouvés devant les portes principales, ou en réservant à l'avance/en appelant une fois arrivé. Les numéros de taxi sont indiqués ci-dessous.
Stationnement à l'hôtel : Le Westin Ottawa offre un service de voiturier à 48 $ par jour (avec privilèges d'entrée et de sortie) et un stationnement sur place à 30 $ par jour et 4,50 $ par heure.
Le Westin Ottawa : Laissez le Westin rentrer chez lui ou parcourez-vous la ville? Une file d'attente de taxis fait la queue devant les portes du hall et le personnel de l'hôtel se fera un plaisir d'en appeler un pour vous!
Sociétés de taxi :
Voici deux grandes compagnies de taxi à Ottawa que vous pouvez appeler!
Service de taxi BlueLine : 613-238-1111
Impôt sur le capital : 613-744-3333
Journée d'inscription!
Si vous voulez être prêt pour la journée d'inscription, lisez cette liste!
Avant d'arriver, nous vous conseillons de procéder à une auto-évaluation de la COVID-19 pour vous protéger et protéger les autres. Voici un lien vers l'autoévaluation de l'Ontario : https : / / covid-19. ontario. ca / auto-évaluation /
Assurez-vous d'avoir toutes vos informations de réservation d'hôtel triées à l'avance, y compris le nom de la réservation, l'ID de réservation et votre ID personnel.
L'inscription à l'événement aura lieu au quatrième étage du Westin Ottawa, de 10 h à 7 h. Lorsque vous sortirez de l'ascenseur, l'affichage vous pointera vers le bureau d'inscription où vous recevrez votre insigne nominatif. Vous aurez besoin de votre insigne nominatif pour tous les événements et les repas, y compris les trois événements qui se tiendront dimanche. C'est donc une étape importante!
Au bureau d'inscription, vous choisirez également votre bracelet de confort qui indiquera aux autres délégués quel est votre niveau de confort par rapport au contact étroit. On vous demandera également d'indiquer à quel restaurant vous vous rendrez ce soir-là au Marché By.
L'événement est bilingue. Nous aurons de l'équipement d'interprétation dans toutes les salles pour interpréter les haut-parleurs, les présentateurs et le MC, car ils parleront en anglais et en français. Vous pourrez récupérer votre matériel d'interprétation à l'avant de chaque salle, et vous le déposerez avant de sortir. Vous pouvez apporter vos propres écouteurs pour l'émetteur; il aura une prise casque régulière. NOTE : Le matériel d'interprétation est nécessaire pour tous les délégués, à moins que vous ne soyez bilingue.
L'ordre du jour complet est disponible sur le site. Si vous n'avez pas pris le temps de le consulter, nous vous recommandons de le faire à l'avance!
PARTOUT EN ONTARIO
INNOVATION
| | |
| --- | --- |
| | Le tourisme est une source d'emplois et de croissance économique partout au pays et dans le monde. Comment la légalisation du cannabis peut-elle jouer un rôle et qu'est-ce qui empêche le tourisme du cannabis de prospérer au Canada, comme il l'a fait ailleurs? En savoir plus ici. |
NOUVELLES ET COLLECTIVITÉ
Le mois dernier, le chômage au Canada a atteint un creux record de 5,2 %. En plus du faible taux de chômage, de nombreuses industries ont constaté — et continuent de voir — une pénurie de travailleurs, le nombre de postes vacants au Canada atteignant 900 000 en janvier.

Read More / Plus d'informations

Le balado « The Packsack Project » se concentre sur le parcours des dirigeants communautaires, des entrepreneurs et des personnes qui font du Nord de l'Ontario un endroit où il fait bon vivre.

Read More / Plus d'informations
LEÇONS APPRISES ET MEILLEURES PRATIQUES
Chaque entreprise a besoin de deux types de plan : un qui est axé sur l'entreprise actuelle ou un projet précis, et l'autre sur l'avenir.

Read More / Plus d'informations

Des milliards de dollars d'investissements publics et privés sont consacrés à assurer une connexion Internet rapide et fiable à tout le pays. Cela ne peut pas venir assez tôt.

Read More / Plus d'informations
RH ET DÉVELOPPEMENT DE CARRIÈRE
Les recherches montrent que les employés de nombreuses entreprises du monde entier sont prêts à sauter. Voici comment vous encourager à rester et à prospérer.

Read More / Plus d'informations

Il y aura 34 ateliers et groupes de discussion tout au long du prochain congrès national! En voici quatre qui offrent un aperçu passionnant.

Read More / Plus d'informations
Afficher sous forme de page Web



Le Point – Votre bulletin

Avez-vous des commentaires ou des idées d'article pour le prochain numéro bulletin Le Point? Veuillez communiquer avec nous, au 1-888-633-2326, ou par courriel à l'adresse suivante : This email address is being protected from spambots. You need JavaScript enabled to view it..

Développement des collectivités Ontario, 300 chemin South Edgeware, St. Thomas, ON N5P 4L1

Suivez nous: