Home

>

CF Ontario Newsletter "The Update" / "Le Point" - bulletin du développement des collectivités de l'Ontario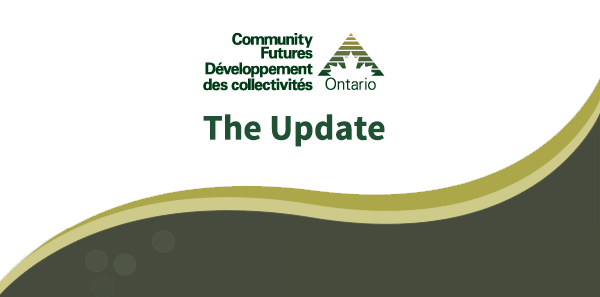 FEATURE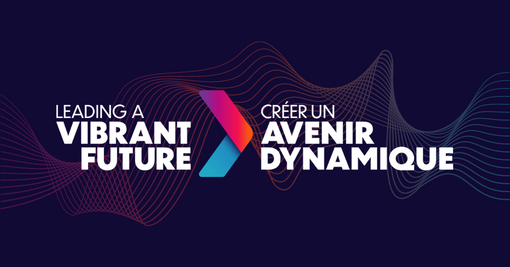 Have you registered for the CF Ontario 2023 Conference? Fantastic! If you haven't, don't forget that the Early Bird Pricing period continues until Friday, March 17. Don't miss out - you can save $100 on a Full Registration! Click the link here.
Your Hotel:
A five-minute walk from Parliament Hill and located across from the Rideau Canal, a UNESCO World Heritage Site, The Westin Ottawa welcomes you for an exceptional stay in downtown Ottawa. Their renowned Shore Club restaurant, diverse fitness offerings, indoor saltwater pool, and private squash courts pair well with their refined hotel rooms and suites with enriching amenities and stunning views of the Ottawa cityscape. Join us for the 2023 Community Futures Ontario conference, and you won't be disappointed with your stay! Hotel rooms are limited and booking fast! Book your stay now with the custom booking link.
Your Travel:
We are happy to provide you with a variety of travel discounts, including air travel (Air Canada and WestJet), train (VIA Rail), and car rental (National Car Rental and Enterprise Rent-a-Car)! Travel safely, and see you in Ottawa! See the details here.
ACROSS ONTARIO
INNOVATION
The 50 – 30 Challenge is an initiative between the Government of Canada, Canadian businesses, and diversity organizations to increase the representation and inclusion of diverse groups within their workplaces.

Read More / Plus d'informations

The Social Innovation Advisory Council will provide strategic advice and subject matter expertise to support Canada's social innovation and social finance approaches and the growth of social purpose organizations.

Read More / Plus d'informations
NEWS & COMMUNITY
It is time to nominate an outstanding individual, a not-for-profit organization, a social enterprise or a socially responsible business who has made a significant contribution in improving the lives of others in their community through volunteering!

Read More / Plus d'informations

Square partnered with Wakefield Research to survey North American consumers, retail owners and restaurant owners to uncover insights about the 2023 commerce landscape.

Read More / Plus d'informations
LESSONS LEARNED AND BEST PRACTICES
The Bank of Canada raised its trend-setting interest rate last month for what is likely to be the last time in this cycle of rate hikes. What does this mean for inflation this year? When could the first rate cut occur? What are the risks?

Read More / Plus d'informations
HR & CAREER DEVELOPMENT
Join the webinar hosted by the Ontario Ministry of Agriculture, Food and Rural Affairs (OMAFRA) on March 27th, or find an in-person event near you!

Read More / Plus d'informations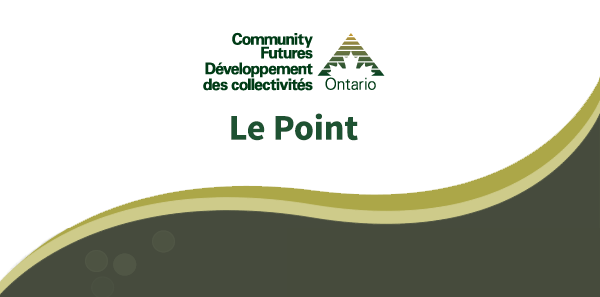 ARTICLE PRINCIPAL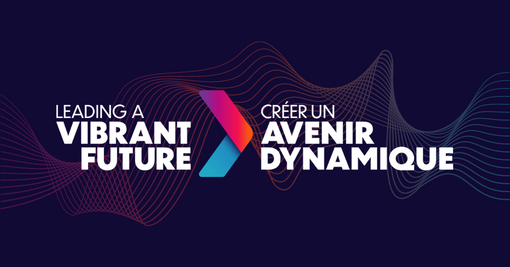 Vous êtes-vous inscrit au congrès 2023 du DC Ontario? Fantastique! Si ce n'est pas le cas, n'oubliez pas que la période de fixation anticipée du prix des oiseaux se poursuit jusqu'au vendredi 17 mars. Ne manquez pas : vous pouvez économiser 100 $ en vous inscrivant! Cliquez sur le lien ici.
Ton Hotel :
À cinq minutes à pied de la colline du Parlement et situé en face du canal Rideau, un site du patrimoine mondial de l'UNESCO, The Westin Ottawa vous accueille pour un séjour exceptionnel au centre-ville d'Ottawa. Leur restaurant renommé Shore Club, diverses offres de remise en forme, une piscine intérieure d'eau salée et des courts de squash privés se marient bien avec leurs chambres et suites d'hôtel raffinées avec des équipements enrichissants et une vue imprenable sur le paysage urbain d'Ottawa. Joignez-vous à nous pour le congrès Développement des affaires 2023, et votre séjour ne vous décevra pas! Les chambres d'hôtel sont limitées et les réservations rapides! Réservez votre séjour maintenant avec le lien de réservation personnalisé.
Votre voyage :
Nous sommes heureux de vous offrir une variété de rabais sur les voyages, y compris sur les voyages en avion (Air Canada et WestJet), en train (VIA Rail) et sur la location de voiture (National Car Rental et Enterprise Rent-a-Car)! Voyagez en toute sécurité et voyez-vous à Ottawa! Voir les détails ici.
PARTOUT EN ONTARIO
Soyez à l'écoute, en ligne ou en personne, lors d'une réception en direct de la Conférence numérique pour les femmes entrepreneures!

Read More / Plus d'informations

Lancement de demandes pour des programmes qui appuient le développement économique des peuples, des organisations et des collectivités autochtones.

Read More / Plus d'informations
INNOVATION
Le Défi 50-30 est une initiative du gouvernement du Canada, des entreprises canadiennes et des organismes voués à la diversité visant à accroître la représentation et l'inclusion de divers groupes dans leurs milieux de travail.

Read More / Plus d'informations

Le Conseil consultatif sur l'innovation sociale fournira des conseils stratégiques et une expertise en matière de sujets afin d'appuyer les approches canadiennes en matière d'innovation sociale et de finance sociale et la croissance des organisations à vocation sociale.

Read More / Plus d'informations
ACTUALITÉS ET COLLECTIVITÉ
Il est temps de nommer une personne exceptionnelle, un organisme sans but lucratif, une entreprise sociale ou une entreprise socialement responsable qui a contribué de façon importante à améliorer la vie d'autrui dans sa collectivité en faisant du bénévolat!

Read More / Plus d'informations

Square s'est associée à Wakefield Research pour sonder les consommateurs, les propriétaires de commerces de détail et les propriétaires de restaurants nord-américains afin de découvrir des renseignements sur le paysage commercial de 2023.

Read More / Plus d'informations
LEÇONS APPRISES ET MEILLEURES PRATIQUES
Le mois dernier, la Banque du Canada a relevé son taux directeur pour ce qui est probablement la dernière fois de ce cycle de hausses de taux. Qu'est-ce que cela signifie pour l'inflation cette année? Quand la première baisse de taux pourrait-elle avoir lieu? Quels sont les risques?

Read More / Plus d'informations

Partagez cet article avec vos clients pour les aider à comprendre une analyse FFPM et à préparer la stratégie de leur entreprise!

Read More / Plus d'informations
RH ET DÉVELOPPEMENT DE CARRIÈRE
Participez au webinaire du ministère de l'Agriculture, de l'Alimentation et des Affaires rurales de l'Ontario le 27 mars, ou trouvez un événement en personne près de chez vous!

Read More / Plus d'informations
Afficher sous forme de page Web



Le Point – Votre bulletin

Avez-vous des commentaires ou des idées d'article pour le prochain numéro bulletin Le Point? Veuillez communiquer avec nous, au 1-888-633-2326, ou par courriel à l'adresse suivante : This email address is being protected from spambots. You need JavaScript enabled to view it..

Développement des collectivités Ontario, 300 chemin South Edgeware, St. Thomas, ON N5P 4L1

Suivez nous: