History
The Community Futures Program (CFP) was formally established in 1985 and plays a key role in business development in rural and remote communities across Canada.
Community Futures Development Corporations (CFDCs) in Ontario have been delivering the CFP on behalf of the Government of Canada. CFDCs have been supporting small business development and rural economic diversification in Ontario for over 30 years.
They are community driven, non-profit corporations, each office staffed by local business professionals and guided by a volunteer Board of Directors.
About Us
Community Futures Ontario represents 60 Community Futures Development Corporations (CFDCs) - 36 in southern Ontario and 24 in the north - that offer free business counselling, loans for start-up and expansion of small business, strategic planning on local projects and community economic development in rural areas.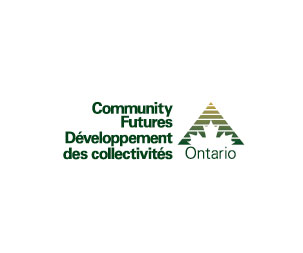 Contact Us
Community Futures Ontario
300 South Edgeware Road
St. Thomas, Ontario N5P 4L1
Telephone: 519-633-2326
Toll Free to CF Ontario: 1-888-633-2326
Toll Free to Local CFDCs: 1-866-ONT-CFDC
Fax: 519-633-3563
Email: info@cfontario.ca