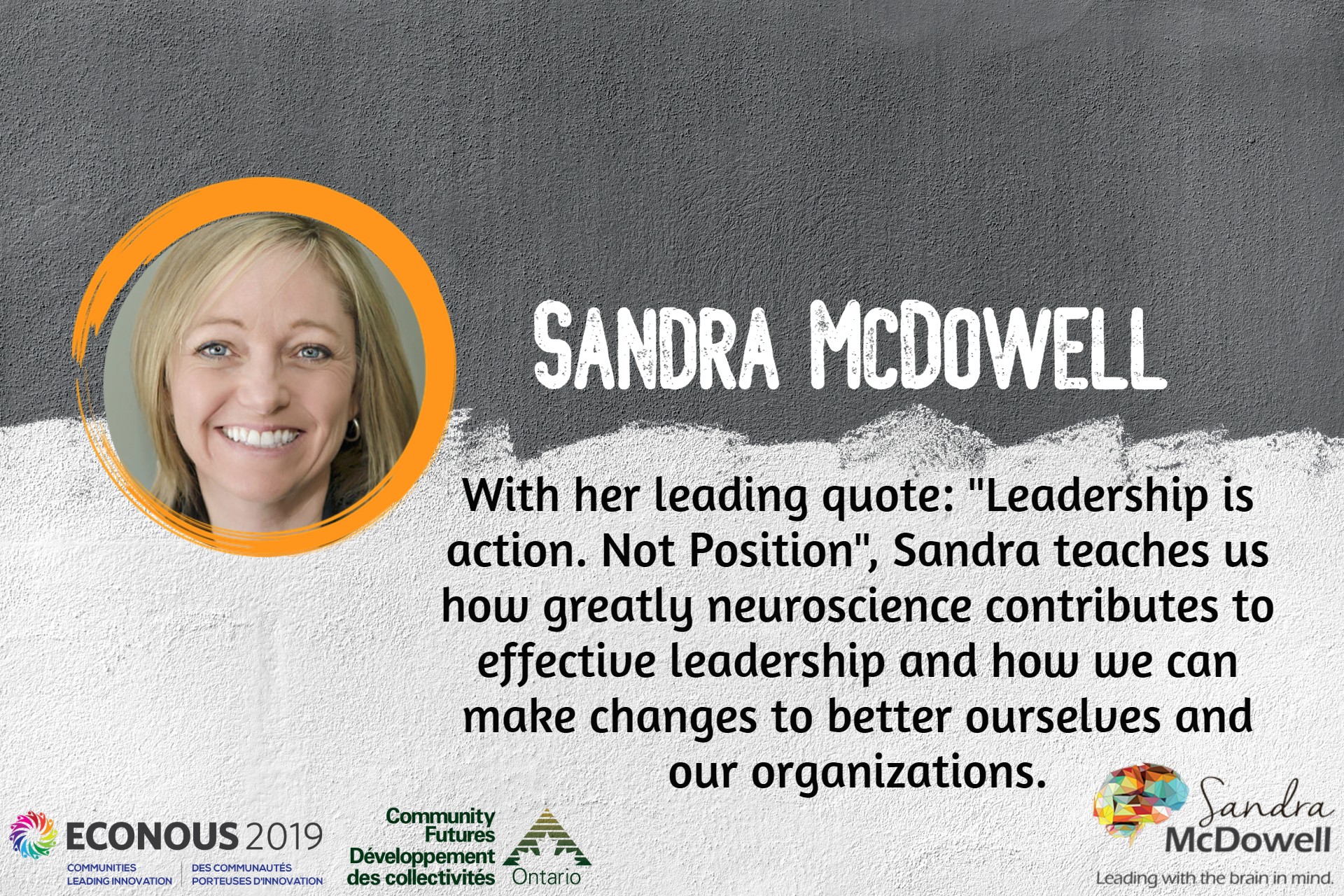 We have the great pleasure of having Sandra McDowell joining our conference at the London Convention Centre/ RBC Place.
Many Northern CFDCs took her eLeadership course and based on the overwhelmy positive response, we reached out to CuSource, who is graciously sponsoring Sandra as our guest speaker prior to our Awards Banquet on September 16th.
She will be presenting "The Neuroscience of Leadership", a section within the course that many of you found to be, in Shawn Heard's words: "of most importance because it provides the background and context under which leadership can happen".
We look forward to taking note of her wise words along side each of you, prior to delving into what is sure to be a very memorable conference!
In other conference news,
Please note that tours are filling up quickly as well as hotel bookings - we only have 8 rooms for Sunday the 15th and 9 rooms for Monday the 18th left in our reserved block!
We are also confirming more sessions every day so be sure to keep up to date on the program.