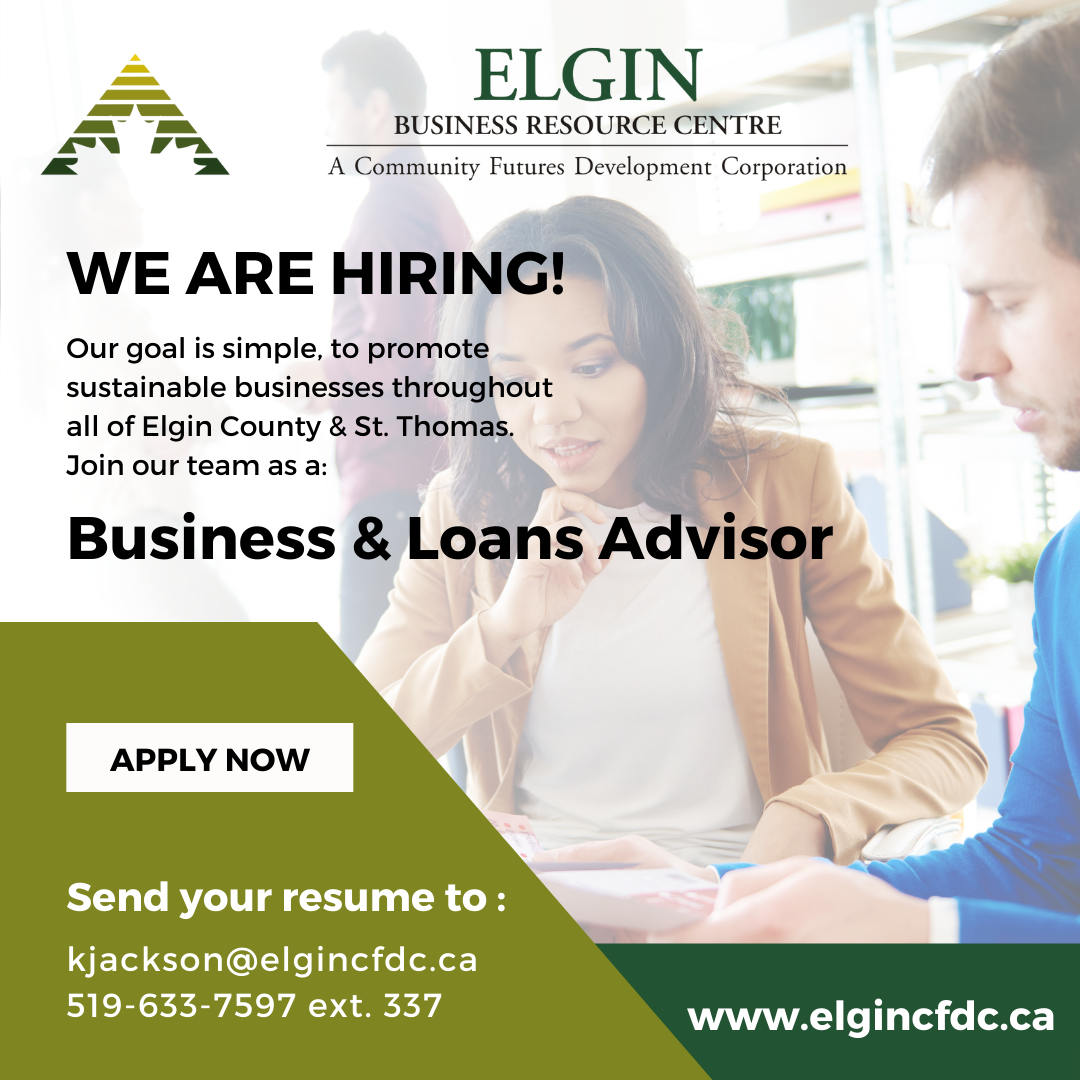 As a Community Futures Development Corporation, we are part of a national network of not-for-profit, community-based organizations funded by the federal government. Branded as the Elgin Business Resource Centre (EBRC), our name reflects the essence of who we are and what we do. We are a one-stop business resource serving Elgin County. We are all about developing sustainable businesses and promoting community economic development in our communities.
We are hiring for the position of Business and Loans Advisor.
This role provides a broad range of services to new and existing businesses as a catalyst for community economic development across Elgin County.
Responsibilities include but are not limited to: counselling businesses or individuals in starting, growing, selling, or retiring (succession planning) a business and assisting clients through the EBRC loan application process. The Business and Loans Advisor will be part of a network; collaborating with colleagues and community partners to maintain a business support network and client referral exchange. The candidate must have critical thinking, strong communication and interpersonal skills, proficient in business planning & development and financial analysis.
Terms of Employment to be discussed in-person.
Application closes April 27, 2022 at 4:00 pm
Phone: 519-633-7597 ext. 337
Visit: www.elgincfdc.ca