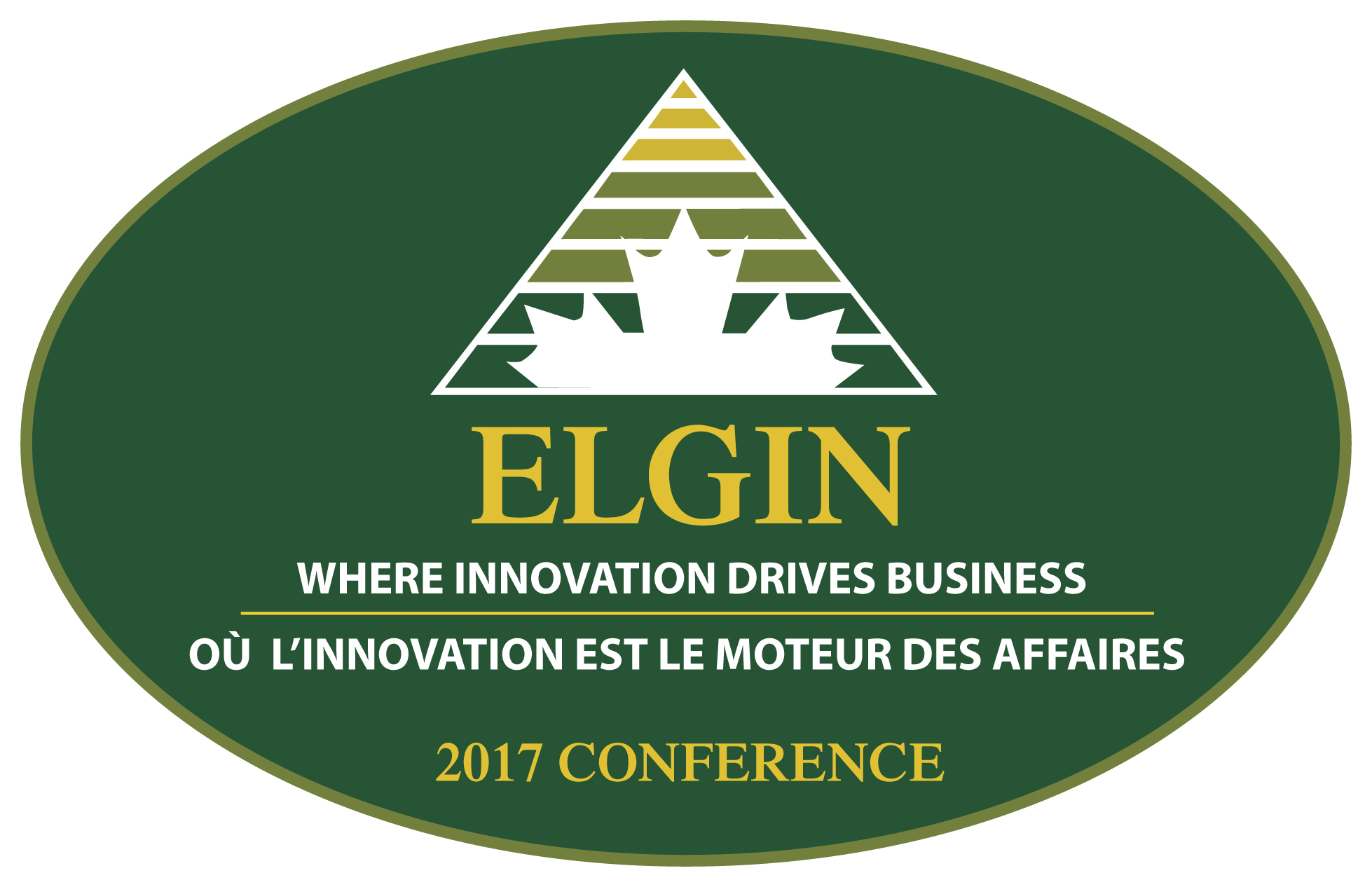 Community Futures Ontario Conference 2017- September 6-8 at the Four Points by Sheraton in London.
With borders extending from the north shore of Lake Erie to the city of London, Elgin County is rich in agriculture, industry, and tourism. Fertile soils, a long growing season and a thriving farming community make Elgin County an agricultural centre and home to numerous farm markets across the region. Fresh produce from local growers is used by many area restaurants to create delectable dishes while supporting the local economy. Along with produce, Elgin County serves up its own beverages from local wineries, breweries and coffee producers.
Elgin County is also home to innovative businesses and creative industries in agriculture, manufacturing and environment. The area houses one of Canada's largest wind farms, several large solar projects and enjoys innovative engineering of alternative energy sources. The area has a rich rail history and St. Thomas, Elgin's largest city, is known as the Railway City.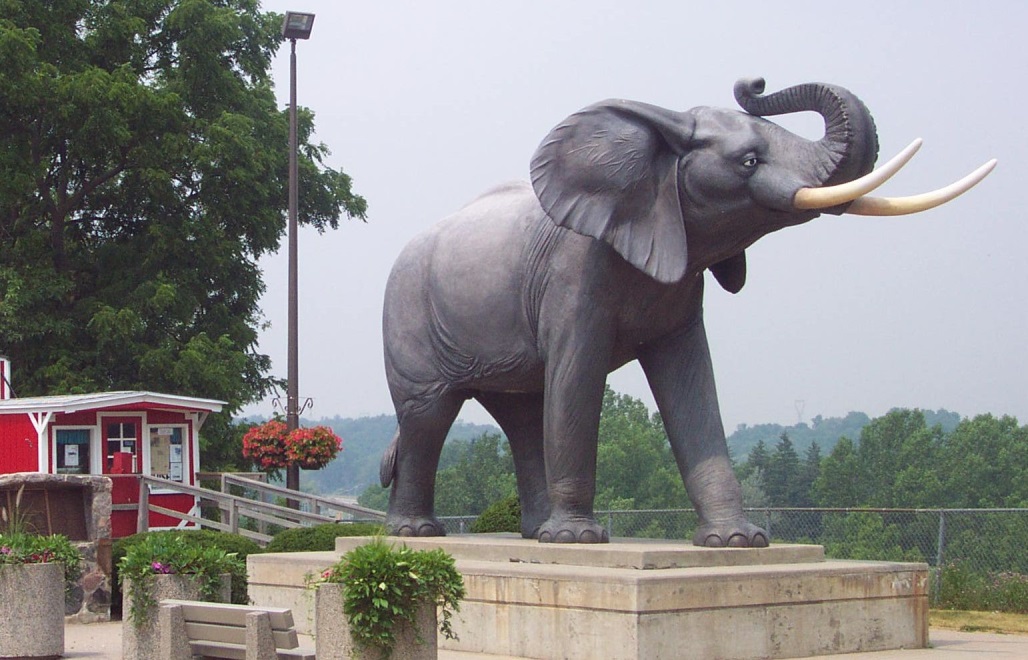 A train that runs from St. Thomas to Port Stanley on the shore of Lake Erie, and a life size monument of Jumbo the Elephant, pay homage to the city's rich rail history.
120 km of shoreline with sandy beaches along Lake Erie make Elgin County a playground for swimming, boating, fishing, beach sports and sunbathing. In addition to water activities, there are over 100 kms of scenic trails to hike or bike and nationally renowned golf courses waiting for you throughout Elgin County.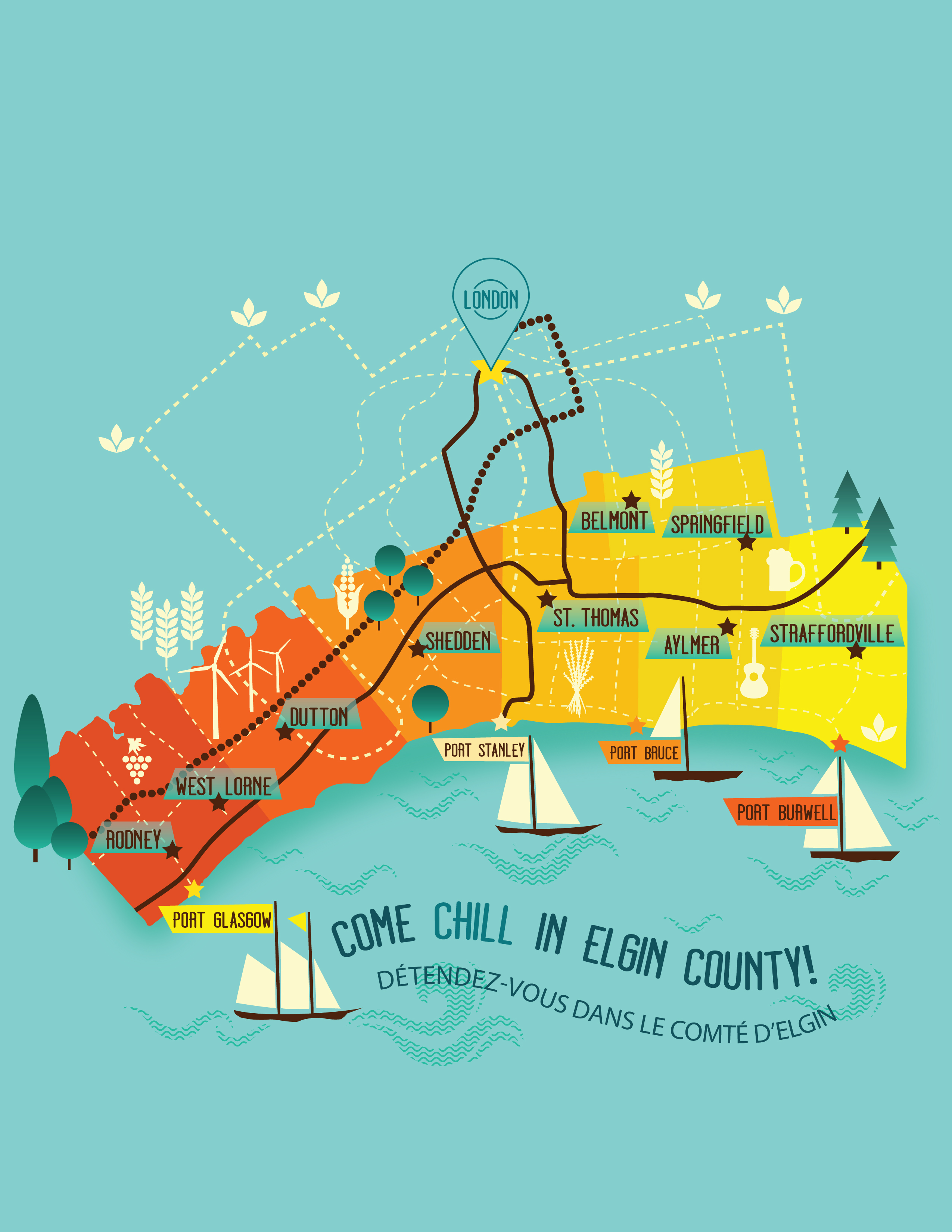 Discover the area's rich cultural heritage in picturesque towns and charming villages that dot the shoreline as well as the interior of the County. Enjoy top level theatrical productions or experience the vibrant local arts community. Quaint shops showcase unique creations made by local artisans and manufacturers. From waterfront life along pristine beaches to vibrant streets of lively towns and villages to peaceful countryside, Elgin County truly is where London comes to chill!
A prime example of someone winning "Entrepreneur of the Year" award is Peter May in 2014. Check out the video below to learn more about his success!